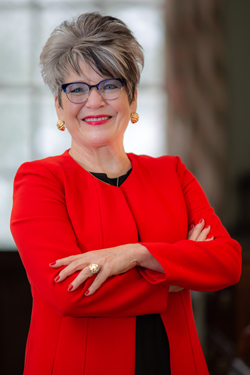 Officially launched July 1, 2022, Pennsylvania Western University draws together three sister institutions - California University of Pennsylvania, Clarion University, and Edinboro University - that are steeped in history, tradition and academic excellence. PennWest will embody the best of the past and the promise of the future. Focused on Student Success, PennWest will provide more choices, more opportunities and more value for students.
Today, PennWest offers a high-quality academic experience, whether students are on campus or online. Undergraduates choose from among more than 100 programs of study, while graduate-level degree, certificate and professional certification programs offer opportunities for advanced study and professional growth.
PennWest faculty members are experts in their fields. Although many professors are involved in research or other scholarly pursuits, their passion is teaching. Working side by side with a team of student support professionals, our faculty members are committed to empowering students to become confident, successful learners.
PennWest is a student-centered university, and we understand the importance of a vibrant and inclusive campus environment. The three campuses provide secure, comfortable, on-campus residence halls that are second to none.
At PennWest, you can choose from three unique campuses, each nestled in a picturesque, vibrant town. Choose a lakeside community or one sprawling along a river's bend. Although each campus is distinctly different, they share a common goal of offering you the best educational and life experience, both in and out of the classroom.
Whether you're looking to start or complete a graduate degree, earn advanced credits, or gain specific credentials or certificates to give you an edge in the workplace, PennWest Global Online may be the right choice for you. Faculty from California, Clarion and Edinboro campuses-not teaching assistants-provide rich content and engaging discussions to ensure the degree you receive is the same quality as the one offered at our brick-and-mortar institutions. Count on them to mentor and advise you as you work towards your educational goals. Supported by state-of-the-art instructional design services and access to the latest online learning technologies, our online faculty is dedicated to your success.
Sincerely,
Dr. Dale-Elizabeth Pehrsson, University President